For the second installment of Whisky Bars Japan we visit Shot Bar Zoetrope. Shot Bar Zoetrope is off the beaten path of Shinjuku, tucked away in a small alley and up a few floors, and it is the place for Japanese whisky. Don't be fooled by the name, it's not a bar for doing shots; if you're looking for rare, old, or limited edition Japanese whisky, Shot Bar Zoetrope is your most likely bet to have what you're looking for.
When you enter the small bar (though not quite as small as Campbeltoun Loch) you can immediately feel owner Atsushi Horigami's enthusiasm for Japanese whisky and old American films. With a wall of Japanese whisky, old western cinema scores in the background, and the lights and bustling activity of Shinjuku shut out, Shot Bar Zoetrope is a nice lounge to escape and enjoy some amazing whisky. Horigami is a fluent English speaker and spent the entire evening sharing his stories and passion for whisky with us. He's traveled the world and visited many bars and distilleries across the globe in search of new whisky. Listening to his stories is equally as exciting as tasting the eclectic selection of Japanese whisky he has.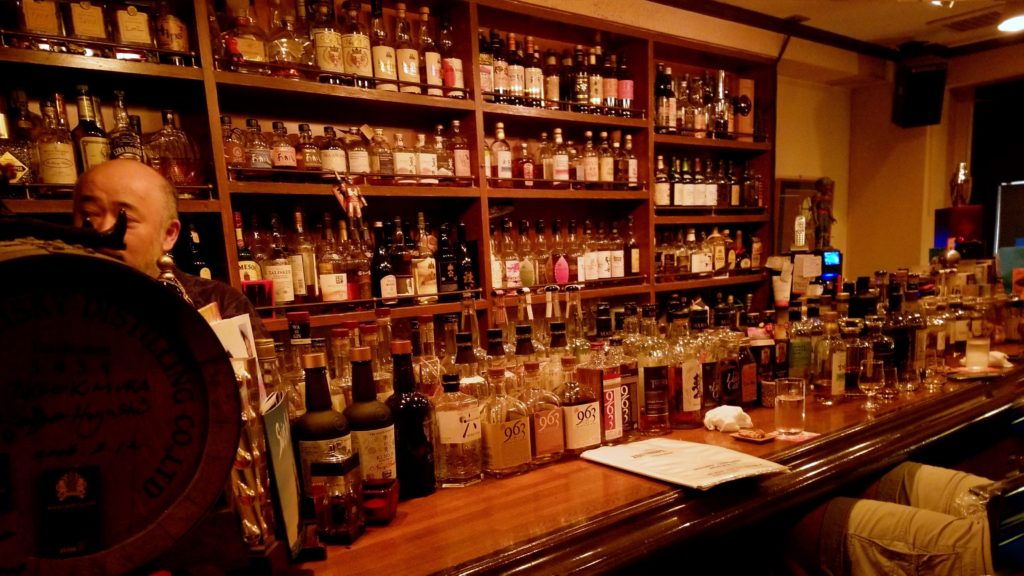 While I was there, we tried a variety of whiskies from old and rare, to limited bottling distillery editions. I started off with a flight of some of Japan's finest whisky: Nikka Taketsuru 21, Nikka Taketsuru 25, Hibiki 21, and Hibiki 30 (¥15,900). It was nice of Horigami to ask if I was sure I had the exchange rate correct and knew that was an expensive flight before pouring. We also tried a variety of special distillery releases from Nikka that Horigami had recently picked up from his last visit to the distillery. I lost count of how many different whiskies we tried, and Horigami had a story about each one of them.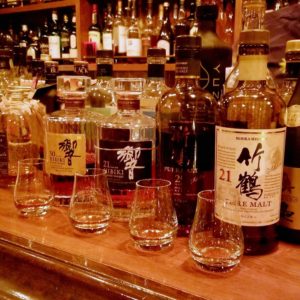 The selection at Shot Bar Zoetrope is amazing, but Horigami's passion for sharing his whisky knowledge is what makes this place incredible. He's the sole operator, and it is a small place (4 small tables, and 6-8 bar seats) so get there early. Once the seating is full, people are turned away so Horigami can provide the best experience for his guests. I highly recommend finding this place if you're in Japan.
Things to Know: There's a ¥8000 minimum to use a credit card. There is free WiFi too, password in the whisky list book.