Edradour calls themselves Scotland's Little Gem. Producing only 90,000L per annum, Edradour is one of the smaller distilleries in Scotland. Edradour is also one of my favorite distilleries, one which I have more duplicates (gotta' have those backups!) and variety than any other distillery in my collection. Several years ago, when I was just getting serious about whisky I had no idea there were "single cask bottles" and I'd definitely never heard of Edradour. One night I ordered a dram of Edradour 9 Year old Madeira Matured – my first experience with a single cask. That dram started my affinity for this little gem of a distillery and single cask exclusives in general.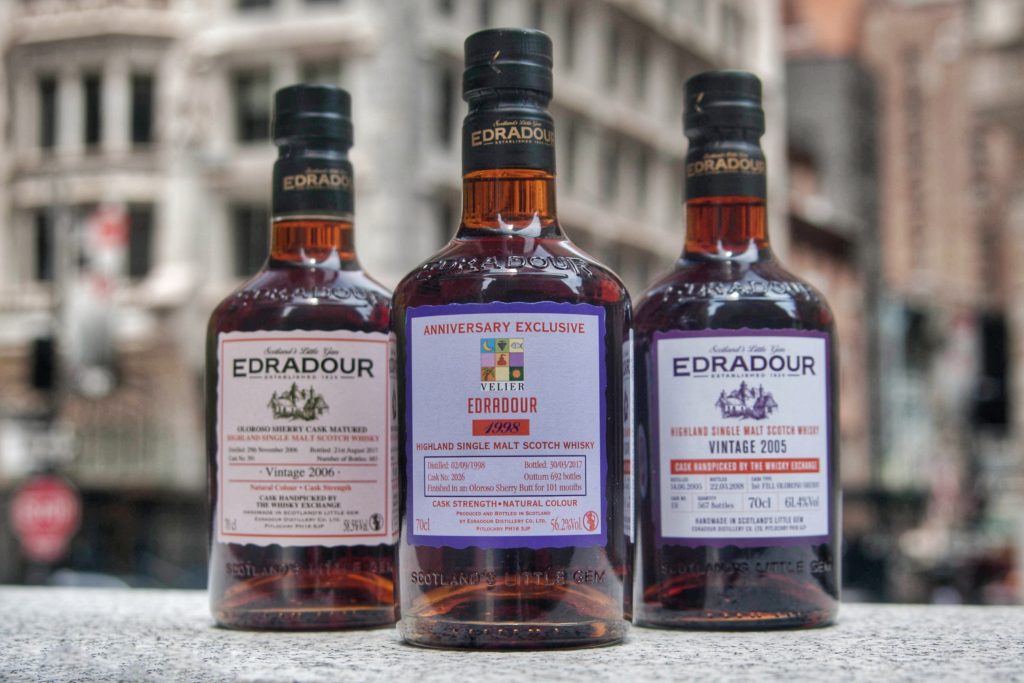 One of the things I really love about Edradour is the consistency and variety. Well that seems like an oxymoron right? Edradour has many expressions that have been finished or matured in a variety of cask types, from ex-bourbon to casks that previously held some exotic wines (such as a Côtes de Provence rosé wine cask, which I recently acquired a bottle of). Even the three Oloroso Sherry bottles pictured are all quite different. One was matured in ex-Oloroso Sherry American oak, another matured in ex-Oloroso Sherry European oak, and one finished for 8.5 years in ex-Oloroso Sherry.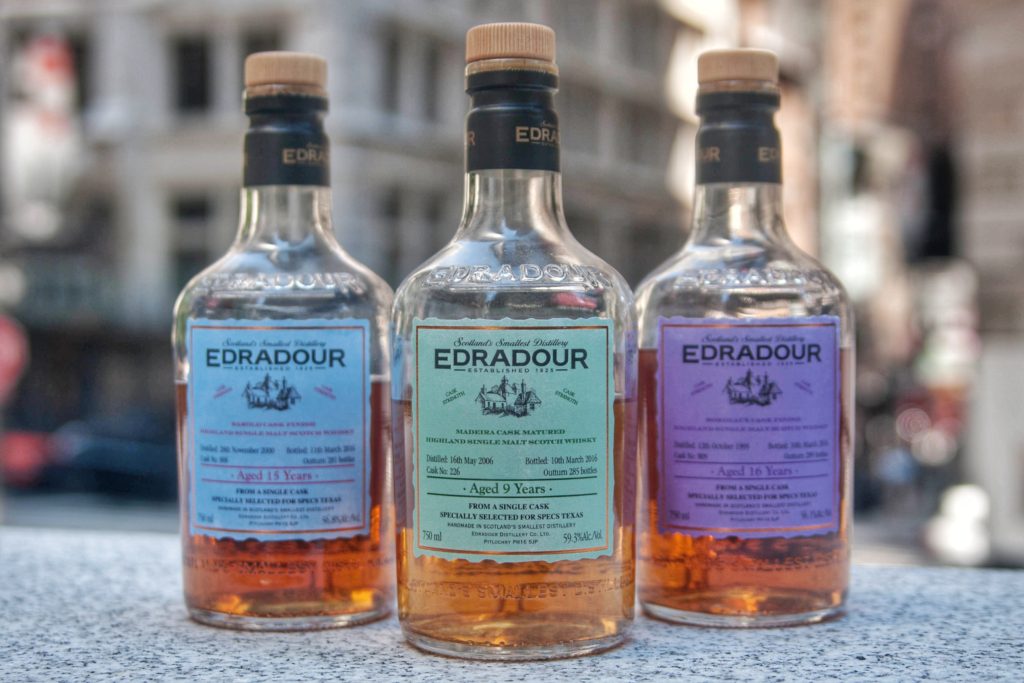 Yet, even with all that variety, the house style of the spirit comes through in every bottle. The spirit is not masked by the casks, but rather complemented by the cask. When you line them all up and taste them side-by-side you can tell it's all Edradour by that spirit tying them all together, even though they are very different drams. That's what I love about this little gem in the Scottish Highlands.
If you could only have drams from one distillery for the rest of your life, whats your pick?