What was once known as the whisky capital of the world with as many as 30 distilleries in operation at its peak, now just three distilleries remain in Campbeltown – Springbank, Glengyle, and Glen Scotia. Springbank is known for producing three different single malts – Hazelburn, Springbank, and Longrow – with each single malt having a distinct character.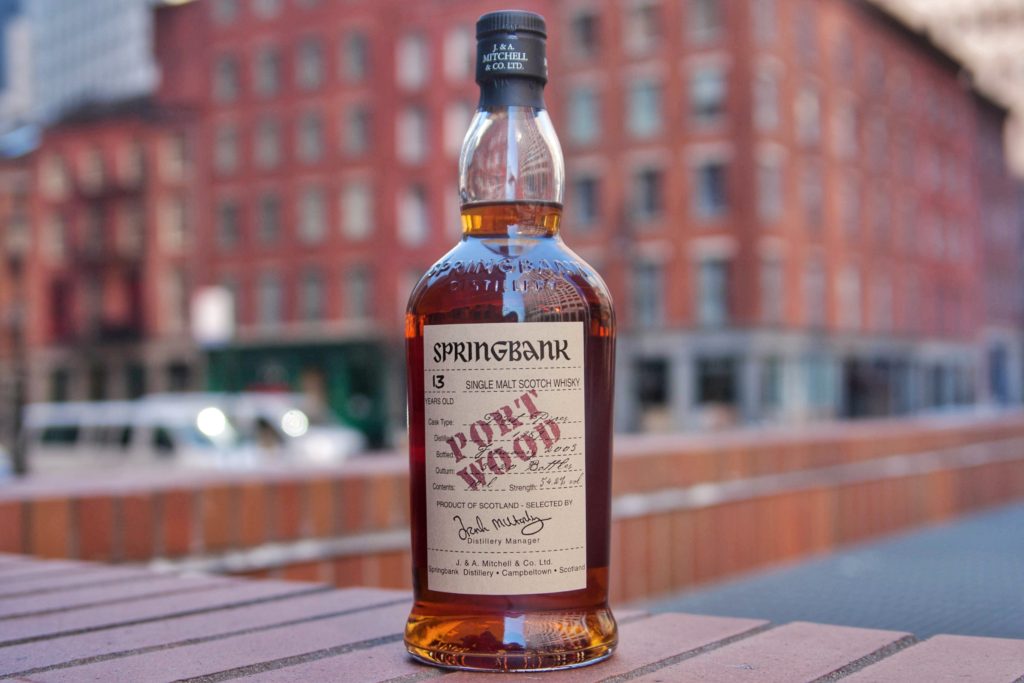 Springbank did a series of "Wood Expression" releases starting in the early 2000s with (as far as I know) 10 different bottles to show the different variations and influence a seasoned cask will have on the spirit. This Springbank was distilled in 1989, matured full-term for 13 years in Port Pipes then bottled at 54.2% with an outturn of 3120 bottles. After trying a dram, then going back for a second dram, I had to hunt down one of these bottles as the first Springbank in my collection.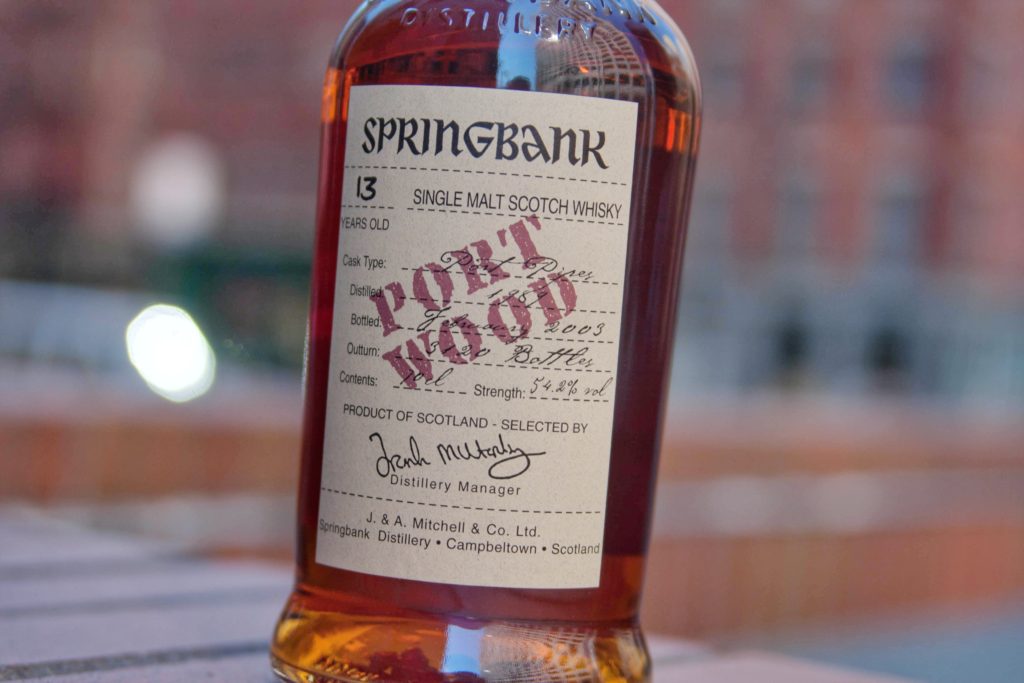 ---
BOTTLE INFO
Distiller: Springbank
Region: Campbeltown
ABV: 54.2%
Outturn: 3120 Bottles
Mashbill: 100% Malted Barley
Cask Type: Port Pipes
Age: 13 Years
Chill Filtered: No
Color Added: No
Color: Burnt Umber / Old Oak
---
TASTING NOTES
Glass for Review: The Perfect measure
Nose: The aromas of an old smoking club at the end of the night fill the glass. Heavy mahogany and oak furniture lining the space, with wafts of thin smoke glowing in the dim light. A little bit damp and musty with tobacco leaves and cardamom. Deep inside the nose are stewed dark fruits, cinnamon and toffee.
Palate: Dirty, spicy, bitter dark chocolate. Very earthy. Heavy oak char, followed by those dark scorched toffee. Tobacco and leather compliment the spice and char. The smoke and peat are present throughout. Maraschino cherries and plum toward the end of the palate.
Finish: Truly a Springbank finish. A little dirty, a little earthy, and a little smoky without being overpowering. Layers of complexity with cloves, tobacco, leather, along spices of nutmeg and cinnamon. A bit peppery. After the spice and earthy notes fade you're left with the stewed dark fruits lingering for a long time.
Overall: This is one of those drams I fell in love with immediately when I first tried it. Even where the palate and finish might fall slightly short of the nose, the aromas paint a picture that transport you to make the whole dram an enjoyable experience. It's a dram that constantly evolves as it opens up in the glass.
Average Price: $250+ (secondary market)