A few weeks ago I was in Italy for vacation and my friend Shilton Almeida (Paul John Brand Ambassador) said I needed to go to Whisky & Co when I was in Rome. The store has an incredible selection of whisky. Lots of single casks my too. At the store I was greeted by Andrea Getulli, the whisky specialist for the store, and I told him I was looking for something exclusive to Rome. He suggested this Caol Ila, exclusive to the store for the 2019 Roma Whisky Festival.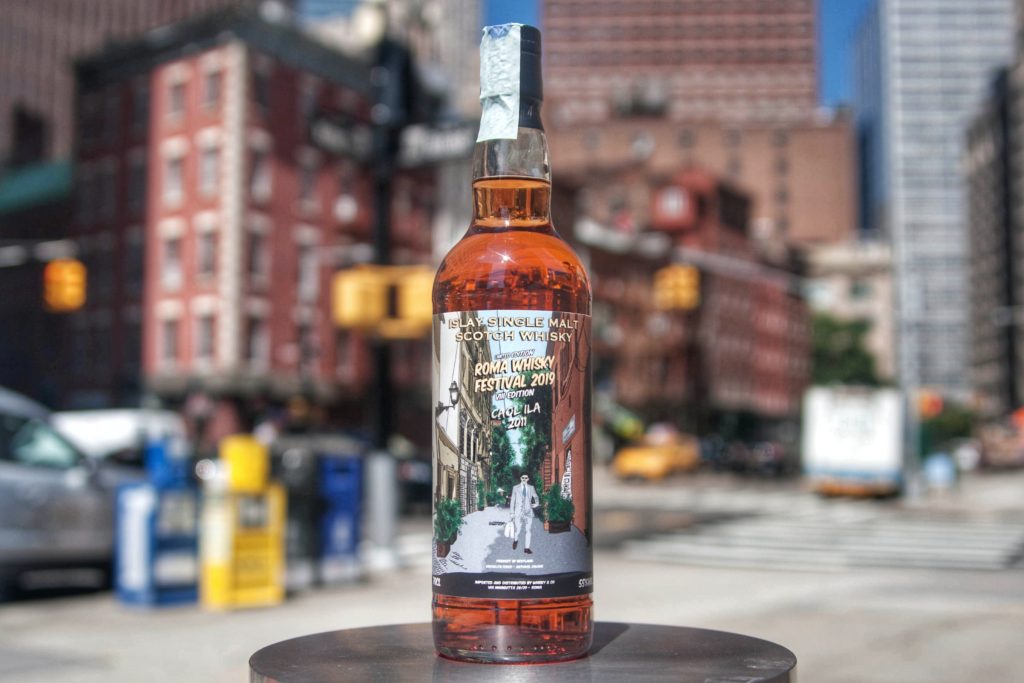 The bottle was aged for 7 year 9 months in a bourbon cask, and then finished for another 16 months in St. Emilion Bordeaux wine casks – one of my favorite regions of Bordeaux – I had to have it. We don't know which chateau it came from, but St. Emilion is small and Cheval Blanc is the most prominent and likely source of the cask. Although the cask strength was 57%, this cask produced 340 bottles at 55% – which seems to be the perfect ABV for this dram.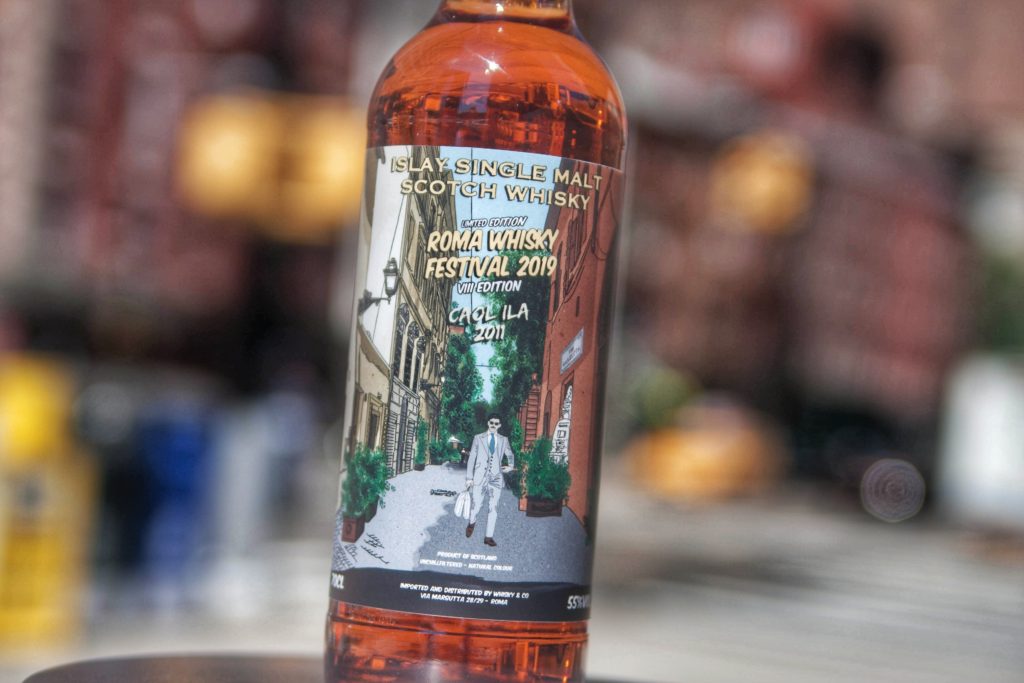 ---
BOTTLE INFO
Distiller: Caol Ila
Region: Islay
ABV: 55%
Outturn: 340 Bottles
Mashbill: 100% Malted Barley
Cask Type: ex-Bourbon 7yrs 9mos, St. Emilion Bordeaux 1yr 4mos
Age: 8 years (2011-2019)
Chill Filtered: No
Color Added: No
Color: Rose
---
TASTING NOTES
Glass for Review: The Perfect Meausre
Nose: Burning embers of a charcoal grill that's about to burn out with charred meats basted in a sweet marinade and fresh cracked black pepper. Strong notes of wet red wine cork. Sultanas and currants linger. Beneath the sweet smoke are lighter notes of berries and herbal floral notes.
Palate: Sweet peat. The mouthfeel is a unique one in that it's slightly chalky. Barbecue smoke, peppercorns and mesquite swarm the palate followed by oak spice and sea-salt. Mid-palate becomes slightly tart with boysenberries and stewed fruits. Sweet marmalade is woven in with the barbecue smoke that lasts throughout the palate. Slightly phenolic with a touch of tar.
Finish: Drying and tannic; the taste of smoked meats and charred oak rest on the palate. I can still taste wafts of smoke, peppercorns, and sea-salt moments later. Mellowed out boysenberries, currants, and sultanas come back lightly at the finish. The finish is long lasting making me yearn for the next sip.
Overall: This dram keeps you going back for more. There's complexity woven in from the nose through the finish. Even though it's 55% ABV, it drinks easy. The Bordeaux cask finish brought some sweetness that goes very well with the signature peat of Caol Ila. Pairs well with dark chocolate. Water brings out more fruit and tartness.
Average Price: $95