This Friday I attended an International Whisky tasting hosted by Astor Wines with a dozen different whiskies from Suntory, Paul John, and Rozelieures. I've had some of the Suntory line up before (mostly Hibiki and the 12 Year Hakushu and Yamazaki expressions), but I was happy to see and taste the Hakushu 18 Year. While the 18 was great, and a little more refined than the 12 year, I missed some of the punch from the younger whisky – I'll have to try it again when I'm in Japan just to be sure! Unfortunately, the Yamazaki 18 Year was absent from the tasting. Suntory explained the Yamazaki 18 is simply too limited to bring for a tasting.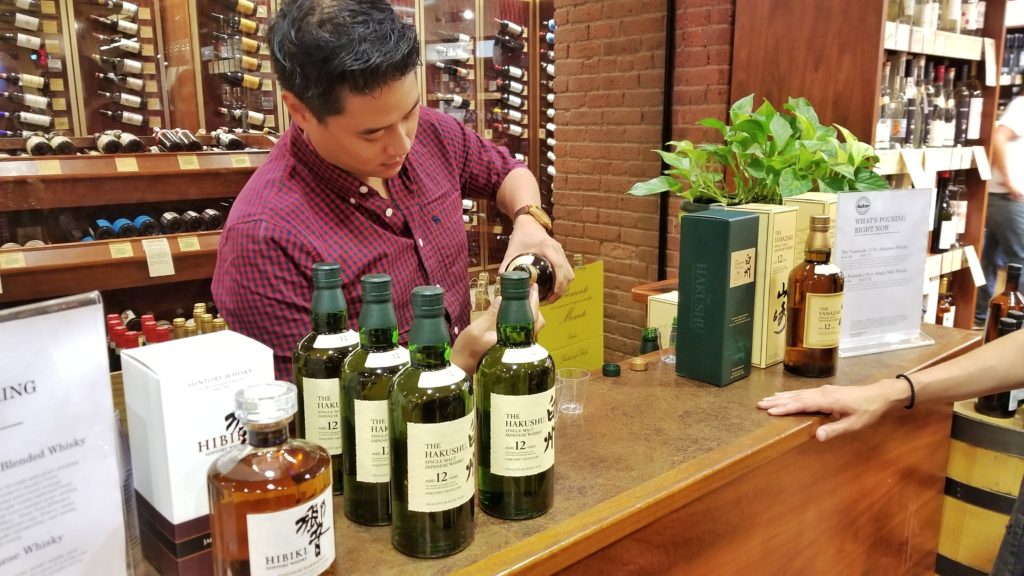 Paul John, represented by master distiller Michael D'Souza, brought five of their Indian single malt whiskies for tasting. I'd heard great things about Indian whisky, and I was impressed with the whisky Paul John has created. I found it interesting that they were able to capture a wide-range of flavor profiles in their line-up; from creamy and buttery to earthy and peaty.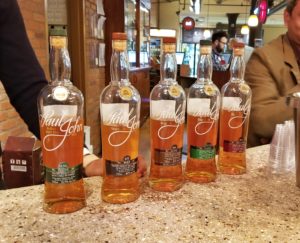 The Brilliance and Classic reminded me of a highland scotch — creamy, sweet, patisserie notes. Impressively the Classic at 55.2% ABV was pretty smooth without the pungence of alcohol. The Brilliance is bottled at 46%. On the other hand, there were the peaty expressions: Edited (46%) and Peated (55.5%). I liked the Peated, as it was reminiscent of a Islay but a very unique flavor profile. At 30ppm, it's not a huge peat-monster that punches you in the face either.
French distiller Rozelieures is a lesser known international whisky, although they have been around for five generations. All of their whisky is non-chill filtered, no added coloring, and non-age statement. Even though each of their four expressions are NAS, they're comprised of a mix between five and thirteen year malts. As you could imagine being a French distiller, much of their aging is done in ex-wine casks. Personally, I wasn't much of a fan of any of these whiskies, and they were unmemorable.