Deanston is one of those distillery that's really hooked me with their old school traditional methods and imagination for using a variety of casks. From the open top mash tun to experiments in old beer casks, Deanston is true to the spirit of having fun making while making good whisky. In my view, they're an underrated distillery that still flies under the radar – but one that I seek out on auctions and stores to find new or unique releases.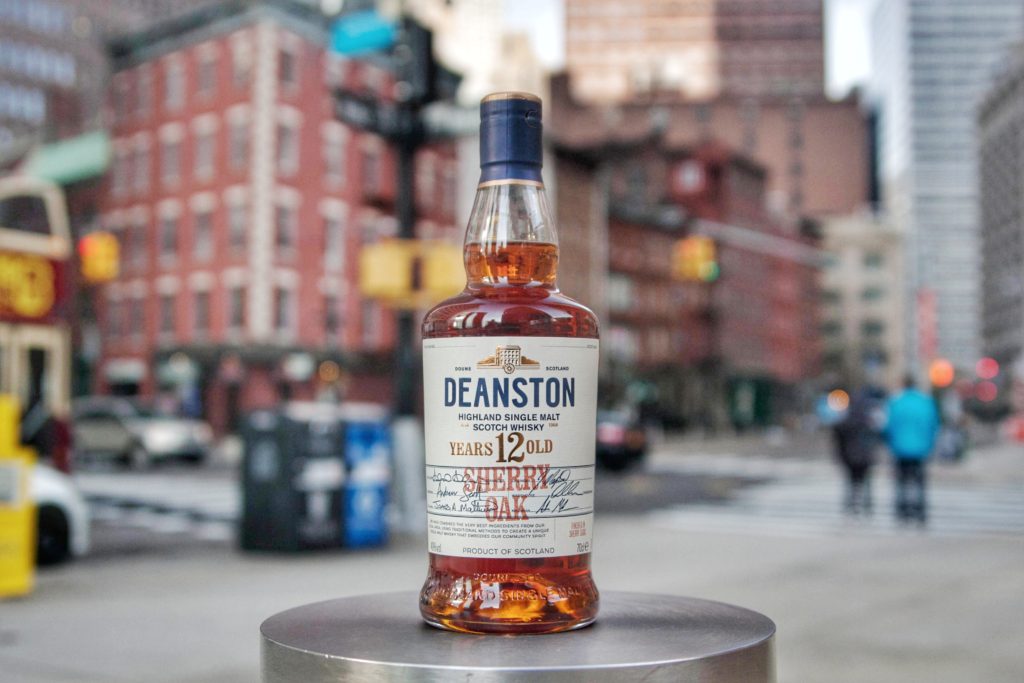 This bottle for example, is an exclusive to the Taiwan market that I picked up at auction for a great price. Unlike some of their other experimental and limited expressions, this 12 Year old Sherry Oak is a mild 40% ABV, but not one that loses any punch at the lower ABV. Unfortunately I don't have any information on how this whisky was matured; the front label says it was finished in sherry casks, the back label said it was matured in sherry casks for 12 years. Maybe Deanston can chime in and provide some information?
---
BOTTLE INFO
Distiller: Deanston
Region: Highlands
ABV: 40%
Outturn: NA
Mashbill: 100% Malted Barley
Cask Type: Sherry (finished or matured?)
Age: 12 Years
Chill Filtered: No
Color Added: No
Color: Mahogany
---
TASTING NOTES
Glass for Review: Glencairn
Nose: The Deanston house style is immediately noticed on the nose. Aromas of malt and nutty word fill the glass reminding me of my tour through the Deanston distillery. Almonds and walnuts, with the sweetness of honeyed oats. Peaches and golden apricots.
Palate: The nuttiness from the nose continues into the palate, full of cashews, almonds, walnuts and macadamia. There's a slight sweetness of stoned fruit, complemented with a hint of clove and tobacco. A soft and light oily mouthfeel.
Finish: A very malty end to this dram with honeyed oats reappearing for a long lasting but subtle finish. Spice, clove and cardamom swirl in the background with a touch of leather.
Overall: This is a recognizable Deanston malt that's almost too easy to drink. It's quite a bit more subtle than the cask strength bottlings, offering a more relaxing dram to wind down at the end of a long day.
Average Price: $