As with the last review, this bottle was another souvenir pick up during my travels through Asia. As I was wandering around Taipei, I stopped in every liquor store I saw looking for a few exclusives and came across this Glenfarclas exclusive to the Taiwan market with an awesome little map of Taiwan on the label. Plus the box had a 50ml mini of the Glenfarclas 21 Year and 25 Year in it!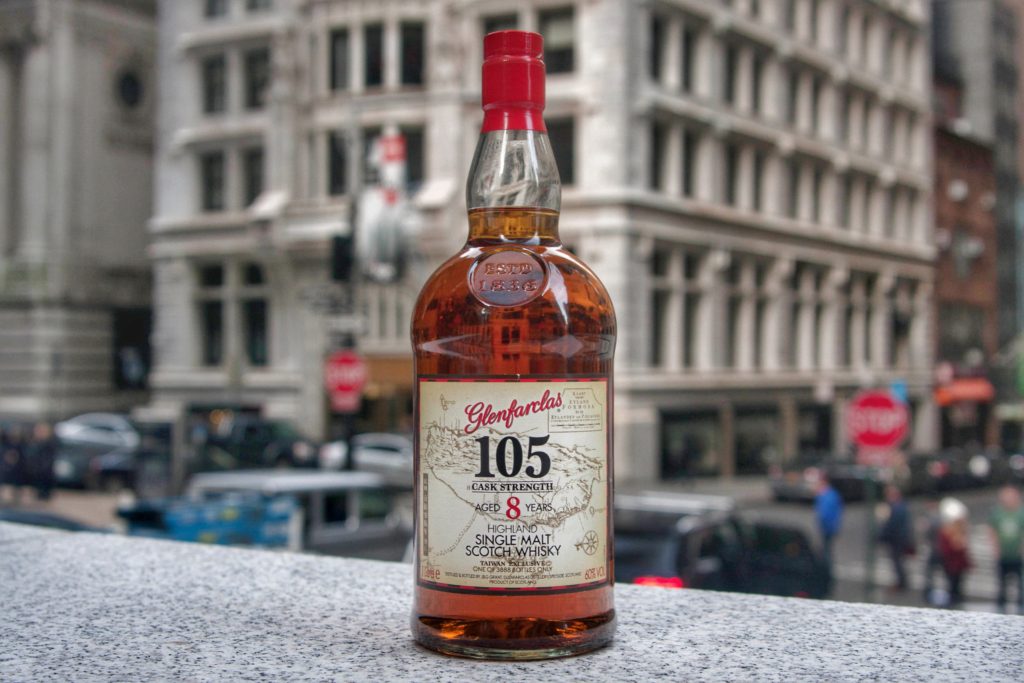 The 105° is no stranger to Glenfarclas as it's part of the core range, along with limited editions like the 105° 21 Year, 22 Year, and 40 Year. The 105° series is bottled at 60% ABV – for those of us in the US, this may seem a little bit confusing. The proof actually follows the British proofing system which is (ABV * 1.75) whereas the American standard is (ABV * 2). This bottle was exclusive to the Taiwanese market, and is the Batch 2 in the series. Unlike the core-range 105°, which is a NAS, this bottle has a statement of 8 years.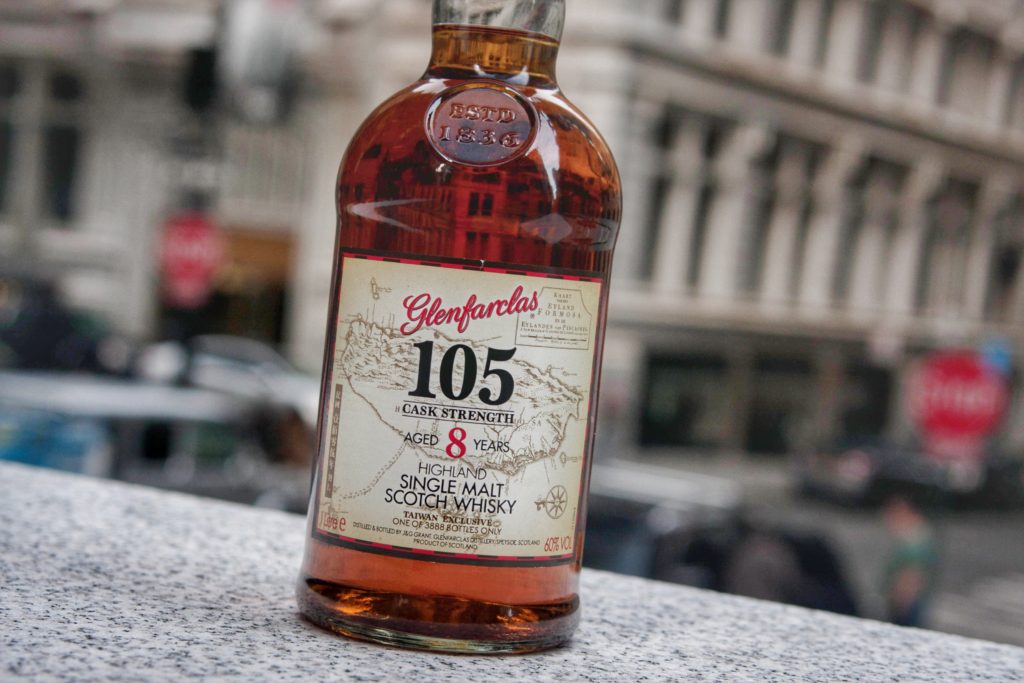 ---
BOTTLE INFO
Distiller: Glenfarclas
Region: Speyside
ABV: 60%
Outturn: 3888 Bottles
Mashbill: 100% Malted Barley
Cask Type: Undisclosed
Age: 8 Years
Chill Filtered: No
Color Added: No
Color: Tawny
---
TASTING NOTES
Glass for Review: Spiegelau Nosing Glass
Nose: The initial nose is full of damp oak, like that over a wet dunnage. Aromas of sherry soaked oak and heavy malt and cereals swirl about. A little bit of alcohol tickles the nostrils. The nose is quite simple and a bit dull.
Palate: The malty notes come through with herb and citrus. There's almost a hint of matcha that floats around the palate. The spice and bite from the high ABV is a bit delayed with a gradual onset later in the palate along with the more usual ripe fruit notes you get with Glenfarclas.
Finish: Stewed fruits dusted with allspice and cinnamon. The oak becomes more present on the finish, with a mix of fresh cut and damp oak. Medium lasting, but fading and forgettable.
Overall: This 105° feels like it came from refill casks that were at the end of their life. The dram was different than the typical Glenfarclas core-range, but unexciting. It's an easy sipper (even at 60% ABV) but it's not one you're going to race to the auction to find.
Average Price: $70