I tried this dram a The Whisky Show in London at the end of last year and had to have a bottle. Before we get into the tasting notes, first a little bit of history! Tamdhu celebrated their 120th anniversary in 2018 launching a few new distillery exclusive whiskies. One of the distillery exclusives, launched for the Spirit of Speyside Festival, was the Dalbeallie Dram. The name pays homage to the Dalbeallie train station near the Tamdhu distillery, which was crucial for delivering casks and other supplies when the distillery opened in 1897.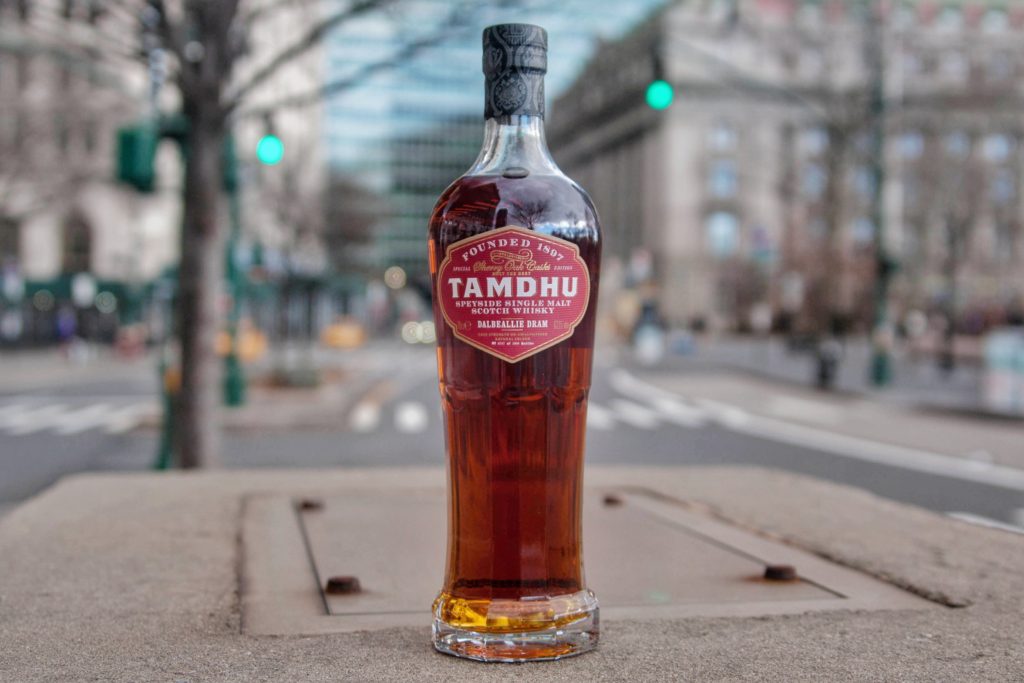 With an outturn of only 1,000 individually numbered bottles the Dalbeallie Dram was bottled at an intense 62.1%, which is a bit stronger than the core range Batch Strength (001, 002, and 003) releases, which have all been less than 60% ABV. That slightly higher proof is noticeable as this dram packs a punch.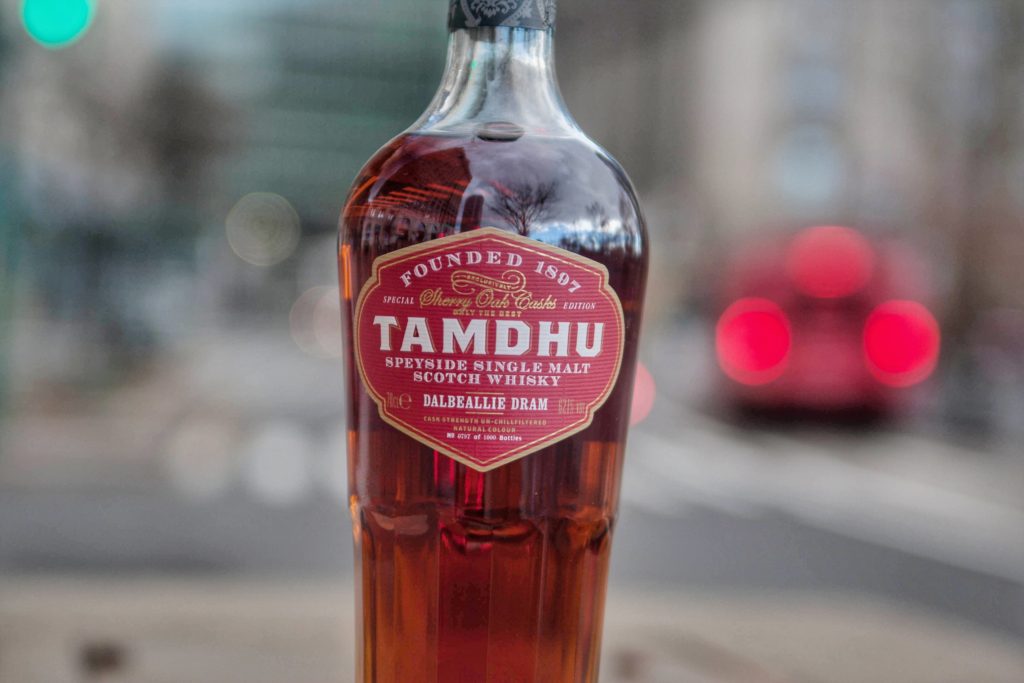 ---
BOTTLE INFO
Distiller: Tamdhu
Region: Speyside
ABV: 62.1%
Outturn: 1000 bottles
Mashbill: 100% malted barley
Cask Type: Oloroso Sherry
Age: NAS
Chill Filtered: No
Color Added: No?
Color: Brown Sherry
---
TASTING NOTES
Glass for Review: Spiegelau Nosing Glass
Nose: Christmas in a glass. Full of a range of spice. Tinder box, incense, cinnamon, nutmeg, allspice and dried oak. Figs, with some tartness of blackcurrants and apricots. After some time, the dram begins to open with aromas of chocolate syrup and demerara sugar. Adding water dials down the spice and allows the sweeter notes to come through.
Palate: The palate has the volume cranked to 11. There is an intensity of wood on the first sip. Peppery. Letting it rest for a while gives the dram some time to breathe and allow the sherry influence to begin to come through. Bitter dark chocolate, dark cherries and treacle. Water tones down the bitterness to it, and brings out more espresso and treacle.
Finish: The wood influence lingers for on while the sweetness of treacle fades, leaving a slightly drying and tingly mouthfeel. Mildly tannic, with notes of dark chocolate and espresso. The finish can be made less tannic with several drops of water.
Overall: This is the Tamdhu Batch Strength turned up a notch. This dram is heavy on wood influence. Despite being a heavily sherried dram, it's far from being overly sweet. As lover of bitter dark chocolate and avid fan of dry red wine, this dram fills a niche on my shelf that's different than the many other sherry casks I have.
Average Price: $115 (discontinued)