One of the many great things about visiting distilleries is the opportunity to try things you might not normally come across, such as whiskies not yet released, distillery exclusives, and geographic or market exclusives – like this Glenlivet 13 Year Sherry Cask. Good friends of mine took a trip to Scotland last year, stopped by Glenlivet, picked up this bottle and kindly shared a dram with me.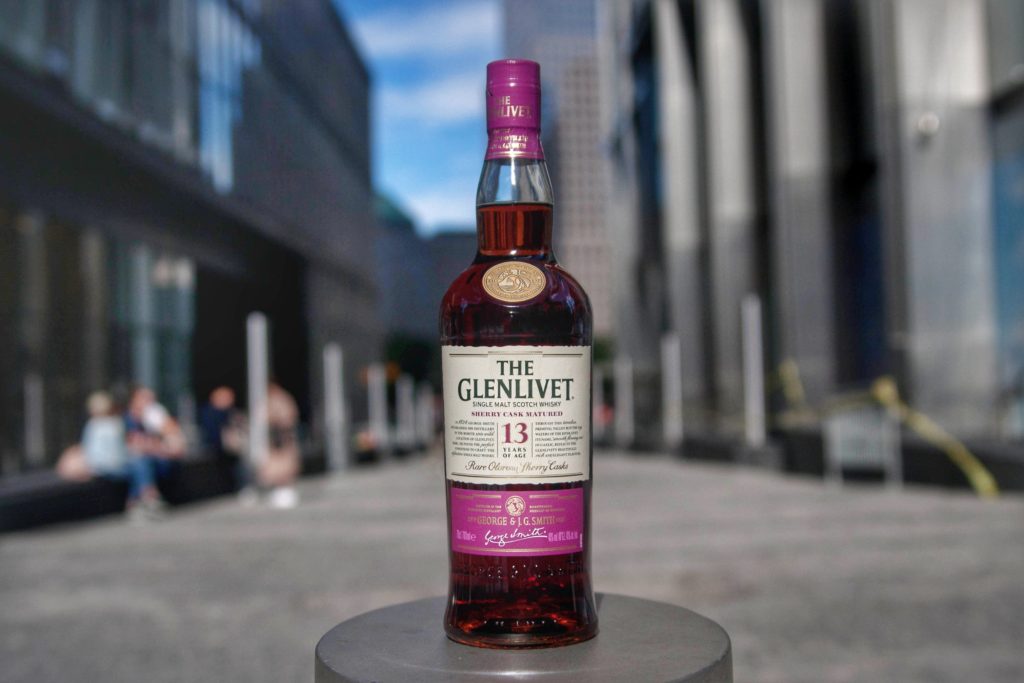 A short while later this release was announced as an exclusive to the Taiwan market, so I was definitely glad to have had the opportunity to try something unusual and unlikely to come across until I go back to Taiwan. This bottle was part of the first release, 13 Years in Oloroso sherry casks and bottled at 40%. There was a second release, a single cask, that was bottled at a cask strength 58.7%. Unfortunately I've not had the single cask Taiwan exclusive yet, but would love to do a comparison.
---
BOTTLE INFO
Distiller: Glenlivet
Region: Speyside
ABV: 40%
Outturn: Unknown
Mashbill: 100% Malted Barley
Cask Type: Oloroso Sherry
Age: 13 Years
Chill Filtered: Yes
Color Added: Unknown
Color: Old Oak
---
TASTING NOTES
Glass for Review: Glencairn
Nose: A light nose. Fig jam and dried dark fruits. A slight maltiness of cereal, fresh pie crust and creme. Dark chocolate.
Palate: The 40% is noticeable here with a very watery mouthfeel. Dark fruits and baking spices. The palate feels like it's warming up, but doesn't quite get out of the warm up phase and take off. It just struggles to launch, exhausts itself and then fades straight to the finish.
Finish: Oak tannins are prominent, with more of the fig and dark fruit notes still coming through from the palate. The finish becomes quite bitter and spicy after a moment.
Overall: It's an easy drinking dram, but it feels empty. I'm really glad to hear Glenlivet has released a cask strength version of this at 58.7%. The watering down (and chill-filtering) to 40% really did this dram an injustice. It felt like there could have been a lot more to it, but all that punch was diluted away.
Average Price: $?