Last night I had the lucky opportunity to attend the celebration of Balvenie's Gemma Paterson's promotion to Global Brand Ambassador with the Drammers Club – and we got to try some fantastic drams from Balvenie too.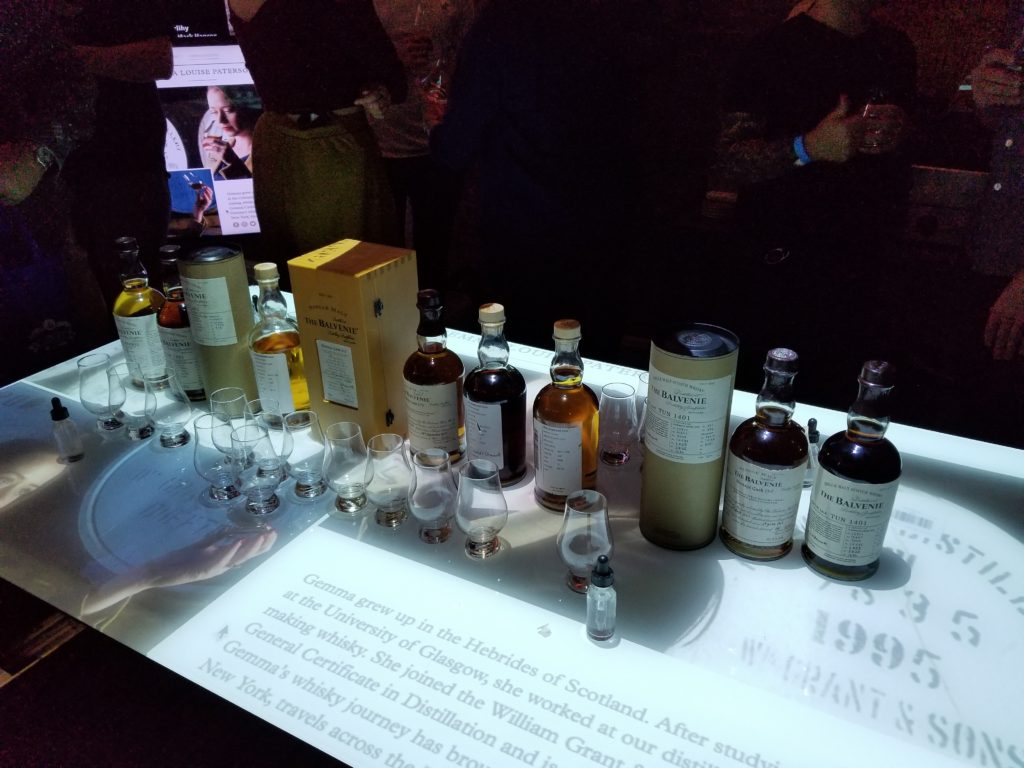 First off, huge thanks to Gemma; without her our Balvenie events would not have been possible. Gemma has been a huge supporter of Drammers in New York since the beginning. Naturally, to show our appreciation and to wish her luck in her new role w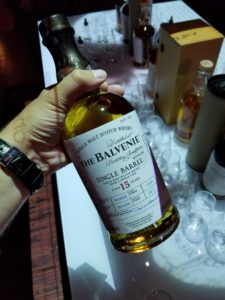 e had to make sure she had a proper sendoff and with that we needed some great drams.
We kicked off the night with a surprise Gemma brought us, a very special 15 Year Single Barrel distilled in 1989. In the 1980s, like many other distilleries, Balvenie had cut production and was not distilling much whisky. (Do you know what year Balvenie did not distill a single drop of whisky? Answer at the bottom.) I also learned that Balvenie patented the Single Barrel, which is why you will never see any other distillery bottling with that nomenclature.
Our next pair of bottles of the night were two Tun 1401's – Batch 5 and 8. The Tun series is a marriage of casks from 20 to 50 years old, casks of whisky that may not stand on their own, but through vatting of these casks, the sum of the parts makes a great dram. Tun 1401, the first series, has a capacity of 2000 liters, whereas the later Tun 1509 series has a capacity of 8000 liters.
Our headliner of the night was the 32-year-old OB Balvenie Vintage Cask from 1968 (Cask #7294). This bottle was donated by one of our good friends and fellow Drammer from his personal collection. There is now one less of the 180 bottles that were produced, and we feel very lucky to have enjoyed that whisky.
Following the 1968 Vintage Cask, was the 30-year-old 1970 Vintage Cask (Cask #12524), 1 of 320 bottles. This bottle was another stunner from the Vintage Cask series. The popularity of the series took Balvenie by surprise and was essentially the predecessor to the recent spectacular DCS Compendium series.
My favorite dram of the night is a very special 26-year-old whisky from 1992. All Balvenie ambassadors were allowed to choose 1 cask from the warehouse and call it their own; obviously that means you have to be pretty good friends with the ambassador to get a bottle from one of these casks. We were lucky enough for Gemma to bring us a bottle of this brilliant first fill bourbon cask. (Many of you know I'm a sherry guy, but this dram blew me off my feet.)
We rounded out the evening with another dram straight from the cask at Balvenie. Matured in first fill sherry casks for 48 years since being distilled in 1970. The nose of this dram is probably one of the most powerful and deep of any whisky I've tried. Full of toffee and fudge, and the dark color of the dram is easy on the eyes too.
Thank you Gemma for your support and best of luck as Global Brand Ambassador. Sláinte!
(The answer: Balvenie did not distill any whisky in 1986)