Situated in the highlands 50 miles north of Glasgow, Glenturret is one of the oldest distilleries in Scotland that is still producing whisky today. Although officially established in 1775, like many distilleries, Glenturret was by illicit distillers dating as far back as 1717. (Makes me wonder what a 302 year old Glenturret would taste like?) While most of Glenturret's production goes into The Famous Grouse, the distillery has released a few official bottlings and sold a number of casks to independent bottlers.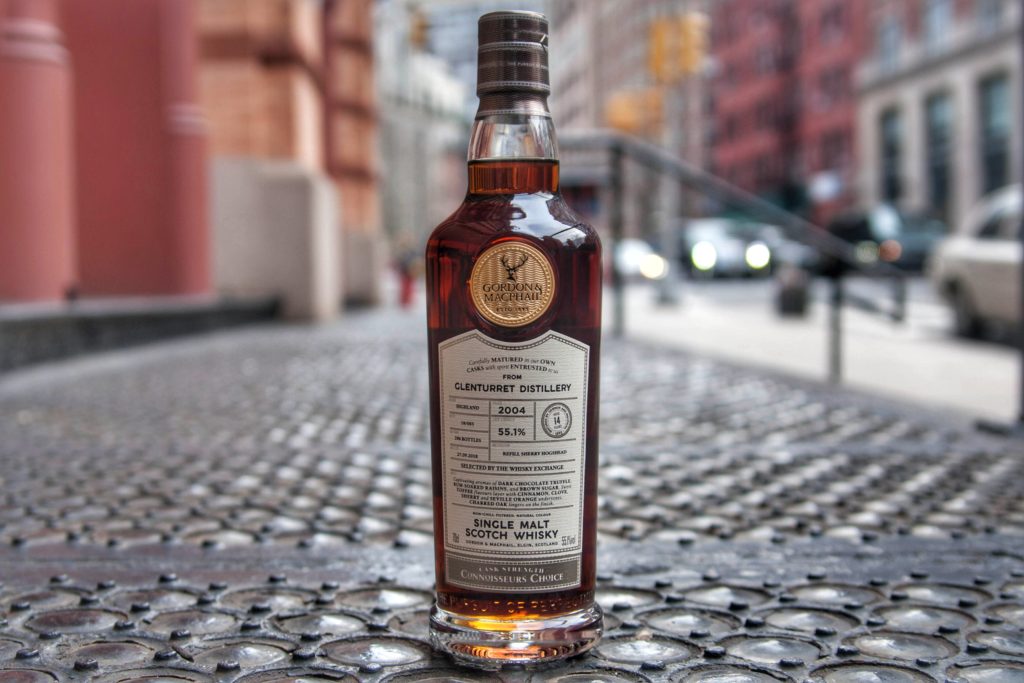 Only producing 340,000L per annum, I'm glad they part with a few casks to have this wonderful whisky bottled as a single malt. This Gordon & MacPhail Connoisseurs Choice was distilled in 2004 where it spent 14 years maturing in a pretty active sherry casks before bottled exclusively for The Whisky Exchange at 55.1%. I feel lucky to have grabbed the very last bottle of this on past trip to London (sorry Jason).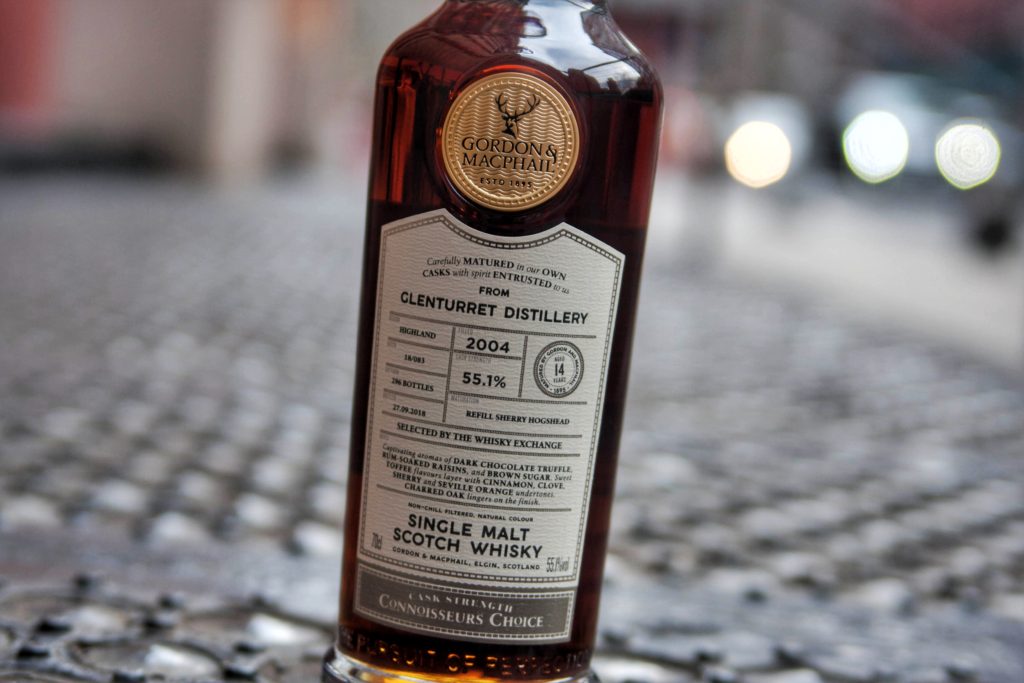 ---
BOTTLE INFO
Distiller: Glenturret
Region: Highlands
ABV: 55.1%
Outturn: 296 Bottles
Mashbill: 100% Malted Barley
Cask Type: Refill Sherry Hogshead
Age: 14 Years
Chill Filtered: No
Color Added: No
Color: Brown Sherry
---
TASTING NOTES
Glass for Review: Tulip
Nose: Upon pouring melting milk chocolate fills the glass like you've just walked into a chocolate shop. Layers and layers of fudge. Letting it open up the dram begins to show more complexity, bringing in aromas of fresh leather bound books found in an old musty library. Cold warehouse of empty fresh casks with a slight char in the air.
Palate: A barrage of dessert fruits, caramel covered apples, chocolate covered strawberries, and bit of raspberry and dark grapes. A slight touch of star anise. Lady fingers dusted with cocoa powder. As the dram opens, dark chocolate covered espresso beans emerge.
Finish: Slightly spicy and hot, slowly giving way to marscapone and muddled brandied cherries that have been sitting in a Manhattan for nearly too long. Leaves a tingle in the mouth.
Overall: Bold but controlled. There's a lot going on here without becoming overly complex. The flavors and aromas are prominent without being offensive, and not too subtle that you feel like you have to sit around and focus on all the nuances.