Some distilleries can't bear the idea of their name on an independent bottle. (How often have you seen an independent Balvenie?) One way that really prevents bottlers from putting the name of the distillery on the bottle is through a method of called "teaspooning" – the act of pouring a minuscule portion of another whisky into the cask before it trades hands so it's now a blended malt and comes from no single distillery.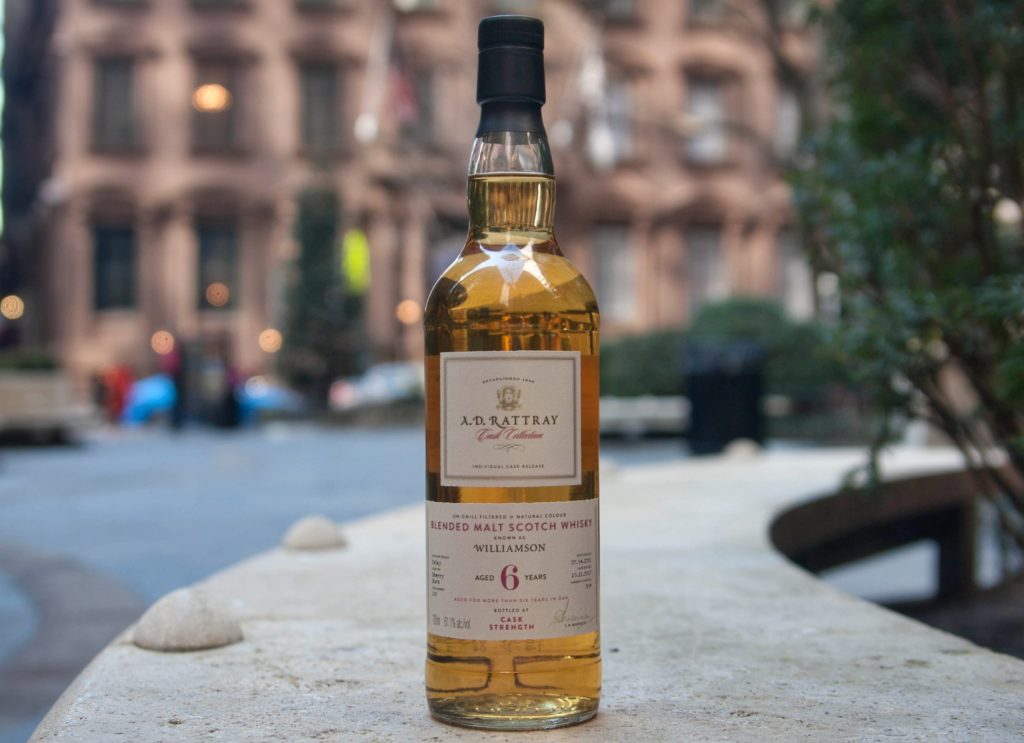 What you end up with is a blend that is significantly from one distillery, thus retaining it's character, with a dash of something else, like this Williamson from AD Rattray. Williamson is Laphroaig with a teaspoon of some other whisky. The name pays homage to the great Bessie Williamson who was the only female to own and run a Scottish distillery in the 20th century. (Really thinking I should have written this for International Womens Day a couple weeks ago.) This young 6 year old, although a blend, comes from a single sherry butt bottled in 2017. Let's get on with the details!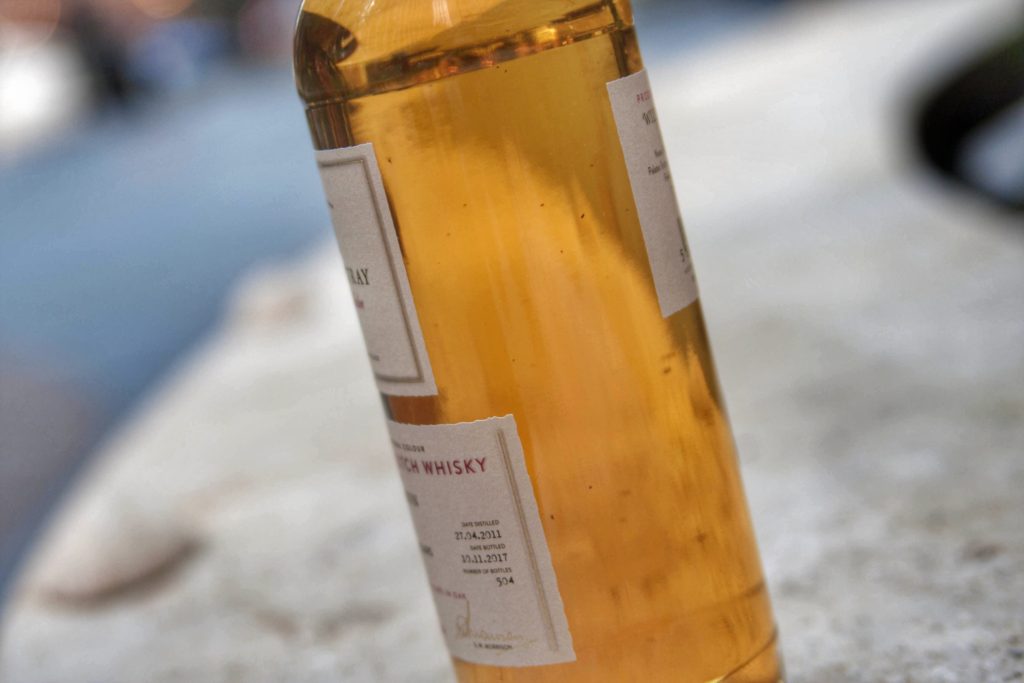 ---
BOTTLE INFO
Distiller: Blended (mostly Laphroaig)
Region: Islay
ABV: 61.1%
Outturn: 504 Bottles
Mashbill: 100% Malted Barley
Cask Type: Sherry Butt
Age: 6 Years
Chill Filtered: No – (Definitely no, there's particulate floating around the bottle!)
Color Added: No
Color: Pale Gold
---
TASTING NOTES
Glass for Review: Glencairn
Nose: Brine of coastal air. Smoked meats and lox. A bit astringent at first, tickling the nostrils. After letting the dram open up for a little while, the medicinal and astringent presence dissipates giving way to plums and honey suckles. Blood orange and lemon zest. Letting it sit longer, you first pick up notes of kindling wood, charred hickory, and coal embers.
Palate: Sharp and medicinal at first, and then transitions into salted caramel. Then becomes quite meaty, sweet and mesquite barbecue, brown sugar, espresso and candied hickory smoked bacon. Quite peppery and briny. Heavy campfire smoke.
Finish: Quite astringent, but not unpleasant as you get caught by surprise by lemon pound cake and key-lime pie. Followed on by licorice, then clove, and finally menthol. The medicinal notes linger on. The sharpness on the finish drops off rather quick.
Overall: Weird would be an understatement for this dram, and I like weird. This dram evolves and develops as it sits in the glass, and from nose to finish. The changes in the dram are apparent, but somehow as different as they are, it works. Every time I picked up my glass, nosed, and had a sip I felt like I was presented with something new or slightly different. This is a fun dram for sure.
Average Price: $70