If you ever find yourself in Tokyo you need to stop by one of the best whisky bars I've ever come across – Mash Tun Tokyo. The Mash Tun Tokyo has a wide range of rare and hard-to-find bottles along with many single-casks exclusive to the Mash Tun Tokyo, that have been hand selected by owner, Toru Suzuki. Looking to try to something unique, the first dram I tried was this Bruichladdich 11 Year, specially bottled for the Mash Tun Tokyo.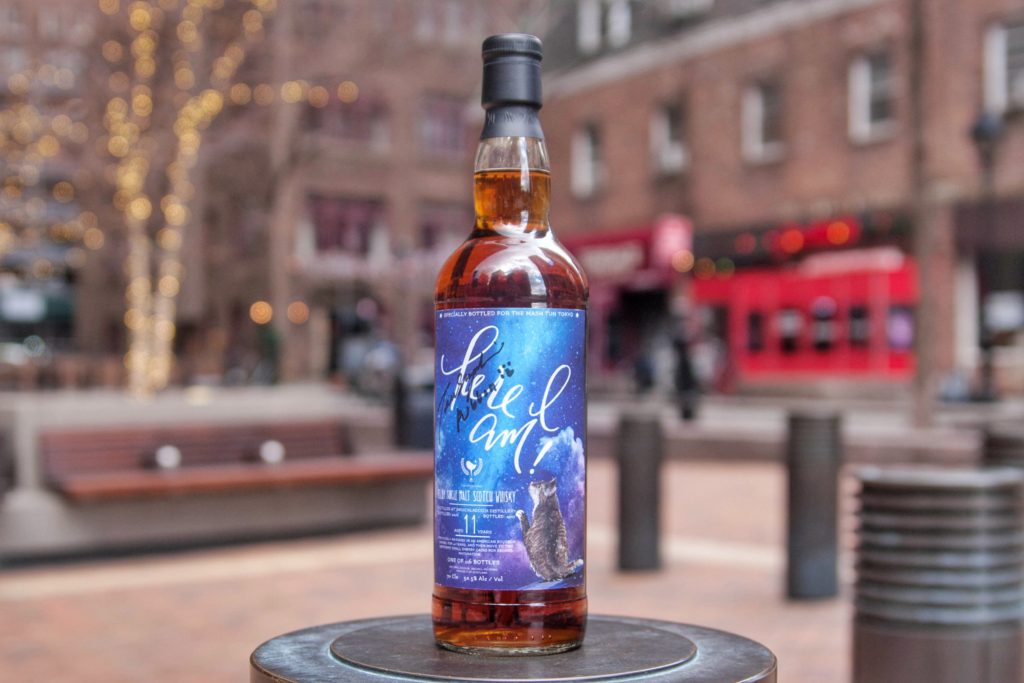 This exclusive dram was matured for 10 years in American oak bourbon barrels, and then moved to two different small sherry casks for finishing. This is a fantastic dram with the recognizable Bruichladdich house style, and as some of you know, I love to collect bottles from places I've traveled – particularly exclusive single casks – so naturally, I had to ask if I could buy a bottle.
Suzuki-san kindly obliged, and even signed the bottle for me. One of the fascinating things about bottles for the Mash Tun Tokyo is that Suzuki-san helps create all the labels, which always features a picture of his beloved cat, Ribbon.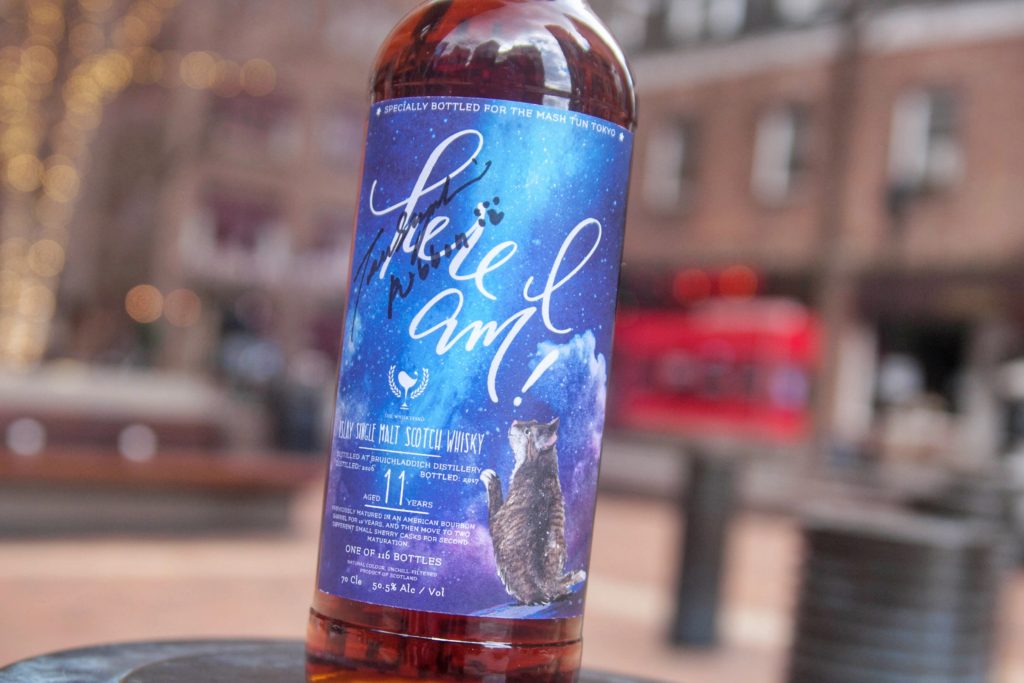 ---
BOTTLE INFO
Distiller: Bruichladdich
Region: Islay
ABV: 50.5%
Outturn: 116 Bottles
Mashbill: 100% Malted Barley
Cask Type: American oak bourbon barrel matured; two small sherry casks for finishing
Age: 11 Years
Chill Filtered: No
Color Added: No
Color: Old Oak
---
TASTING NOTES
Glass for Review: Spiegelau Nosing Glass
Nose: Upon first pouring, the nose is very mineral-y with damp oak, which eventually gives way to notes of that very distinguished Bruichladdich malt. Cereal, yeast, pie crust and pound cake.
Palate: Malt and cereal continue into the palate which then begin to open to chocolate covered dark cherries, blackberries, raisins and dates. Cinnamon and espresso balance out the palate of malt and dark fruits.
Finish: The finish lingers around forever full of black cherry and chocolate with, heavy red wine notes and creme anglaise.
Overall: This is very mellow dram that is so easily drinkable. There's a lot of character to it, but there isn't so much complexity that it's hard to enjoy. This is a fantastic dram with the recognizable Bruichladdich house style – a wonderful dram to enjoy at the end of the day.