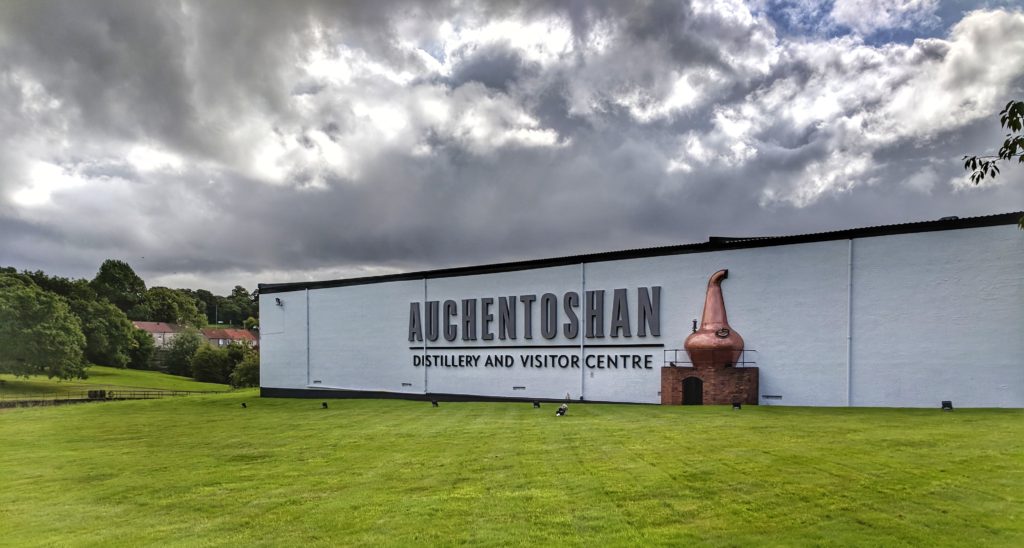 I recently took a trip to Glasgow to visit several distilleries in the area, the first and closest being Auchentoshan. The distillery is located roughly 8 miles north of Glasgow. At one point in time there used to be 45 distilleries in the lowlands, 13 in Glasgow alone. Now Auchentoshan is 1 of 14 licensed active distilleries in the Lowlands.
The name Auchentoshan (pronounced: ock-en-tosh-en) is Gaelic for "corner of a field". Although Auchentoshan was "founded" in 1823, the distillery was built in the late 1600s. The distillery operated for nearly 170 years before being caught distilling illegally by the government and then became a legal entity and began paying taxes in 1823.
Production at the distillery is handled by just 6 people over 3 shifts, working 24 hours a day, 5 days a week. The workers definitely earned the weekend off producing 1.4 million liters per annum (LPA). Like many distilleries Auchentoshan uses Simpsons to malt their barley, which is dried using hot-air to produce an unpeated malt. Roughly 80 tons of malted barley are delivered each week, using 7 tons of barley per batch – almost 3 batches per day, 8.5 hours per batch.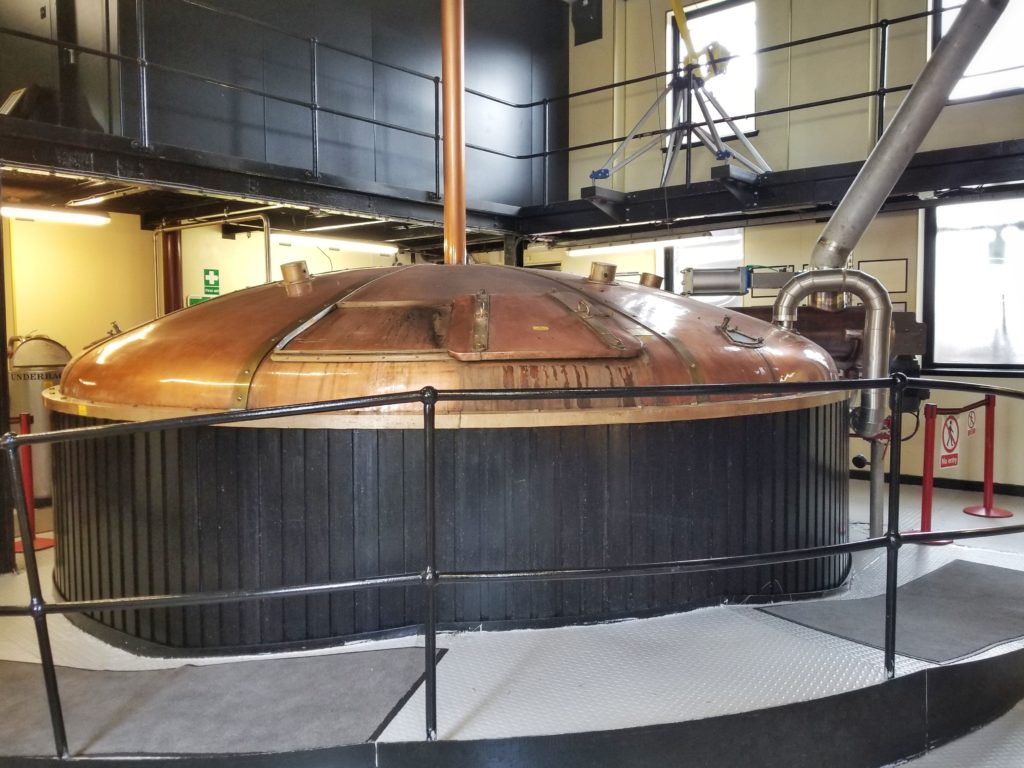 Auchentoshan uses a semi-lauter mash tun for a 3 wash cycle which uses a total of 33,000L of water. The first wash is 25,000L introduced at 64C. After the first wash is drained, 8,000L of water is added to the mash tun at 74C. Finally 25,000L of water heated to 95C is used for third wash, which is then recycled as the first wash water for the next batch. The first two washes rely solely on gravity to drain the water, and the plow is finally used only on the third wash.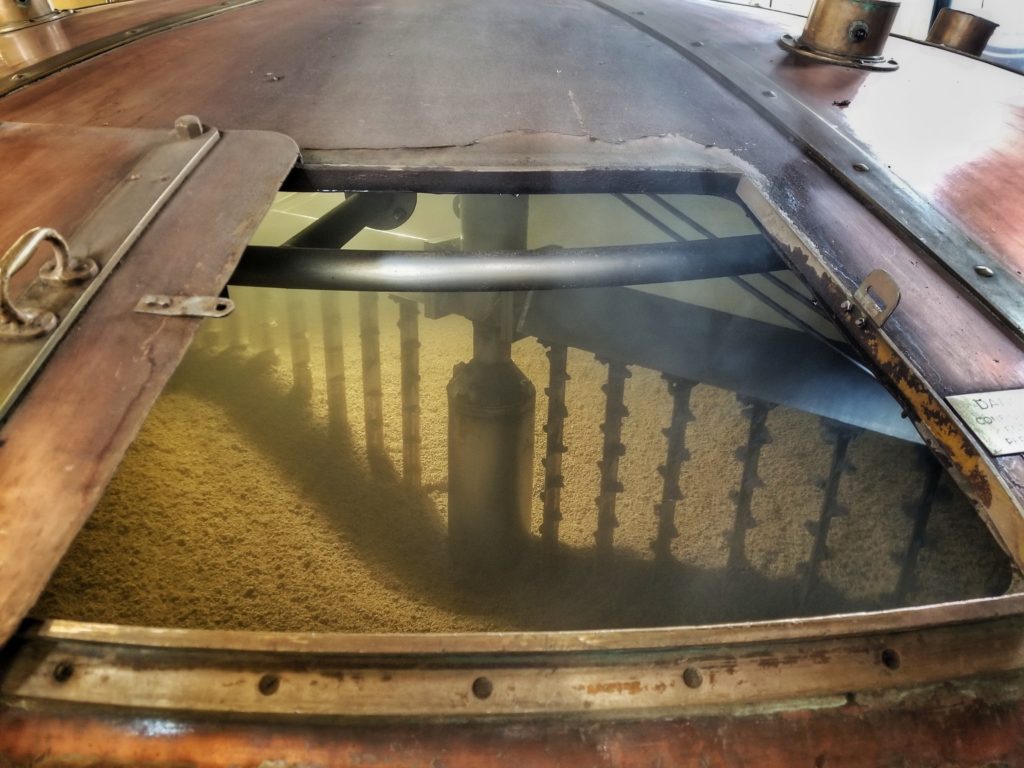 Roughly 33,000L of wort are yielded for each batch where the wort is then transferred to one of four washbacks made of Oregon pine with a 38,000L capacity. 80kg of yeast is added to the wort where it is then left to ferment for 50-60 hours before distillation.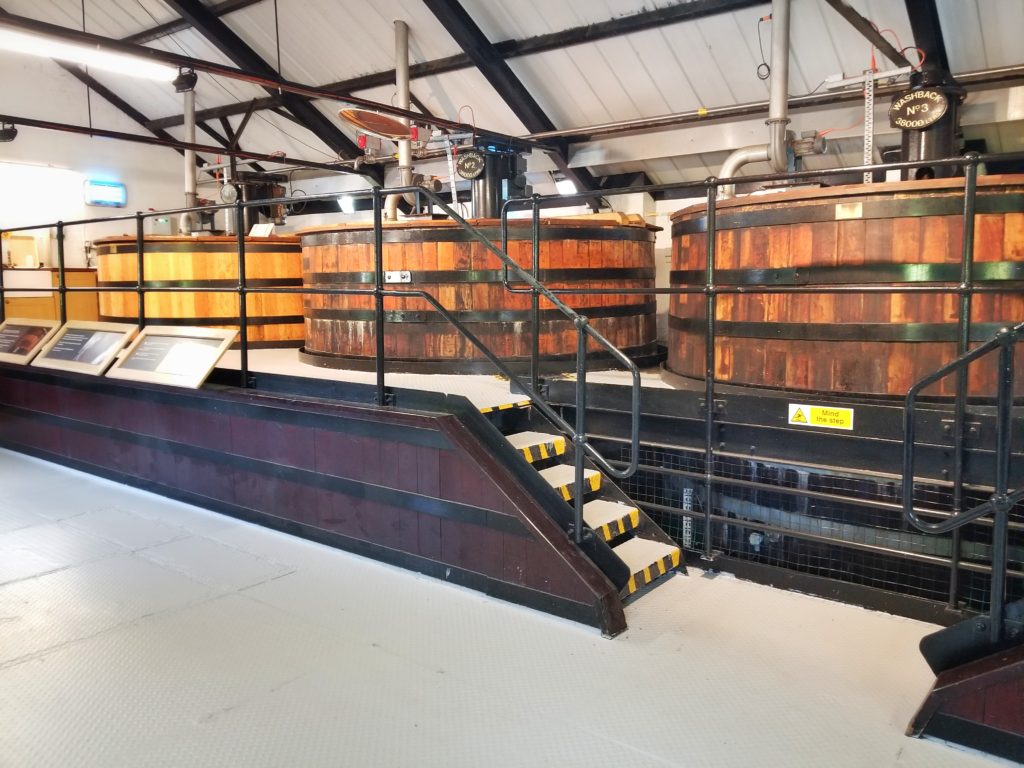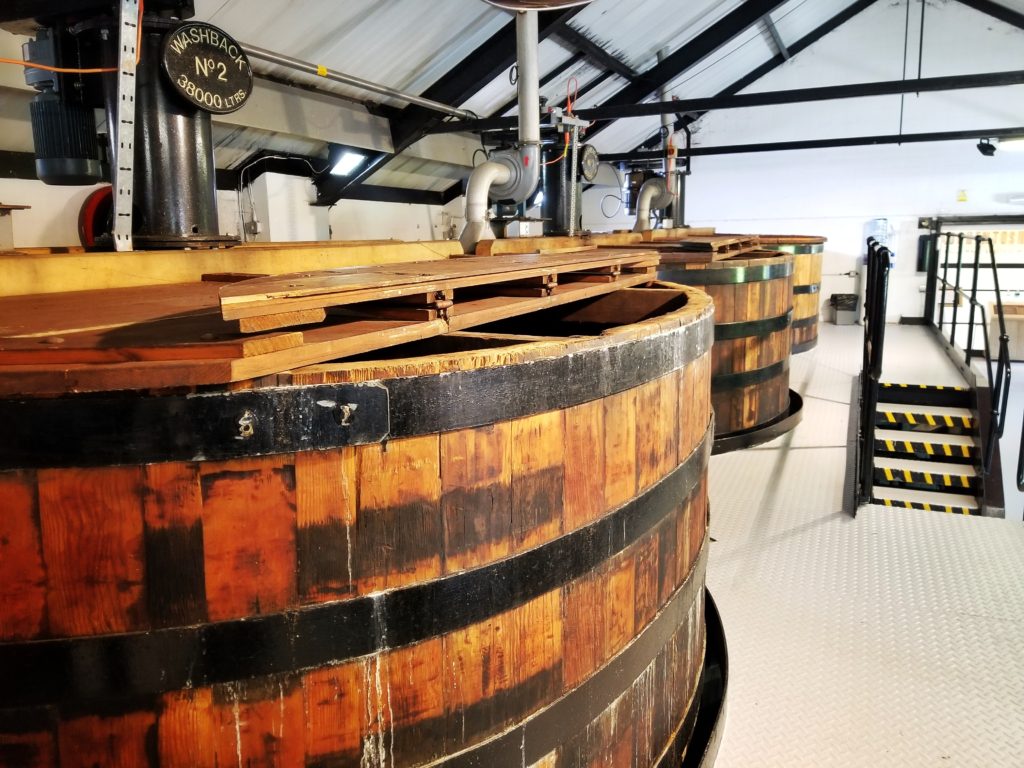 Auchentoshan is the only distillery in Scotland where every spirit is triple-distilled. The introduction of an intermediate still yields a higher ABV new-make spirit than the standard double-distillation. The new make spirit comes out at 81% ABV which is the highest of any distillery in Scotland.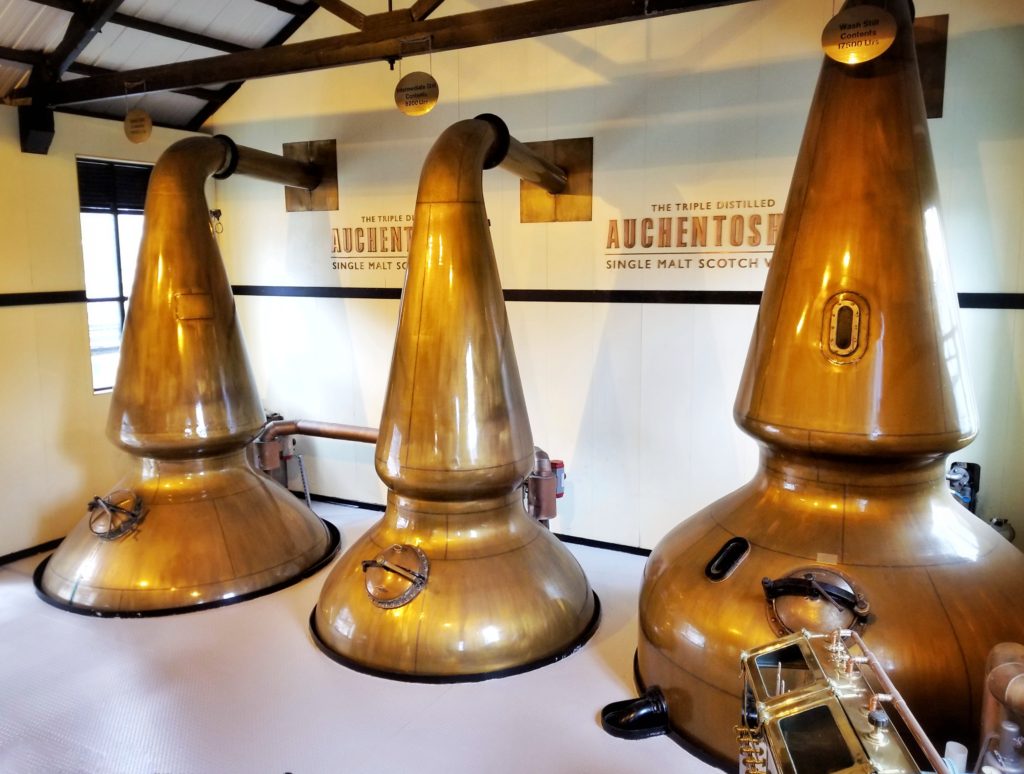 The new-make spirit is diluted to 63.5% where it is then casked 6 miles away from the distillery. Auchentoshan uses primarily ex-bourbon casks for maturation finishing in Oloroso of PX sherry casks. A few releases, such as Blood Oak, have used red wine casks.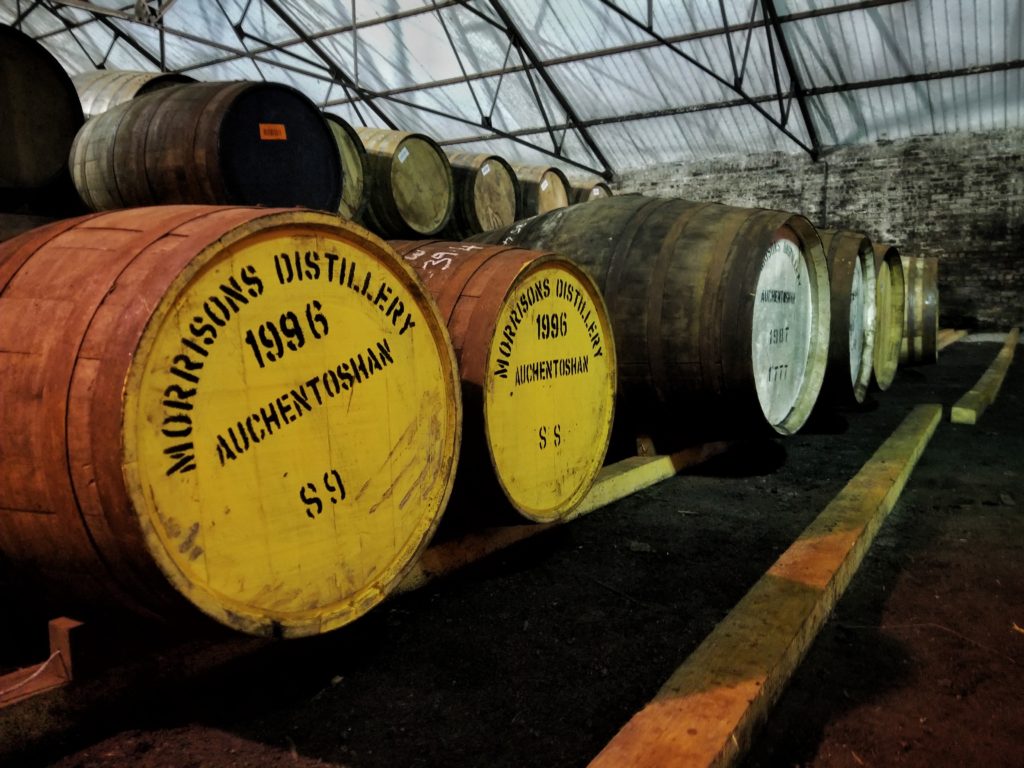 At the end of the tour we got to try three drams from the core range, (left to right) Three wood, 12 Year, and American Oak. The 18 Year and 21 Year were also available for tasting for a few pounds extra.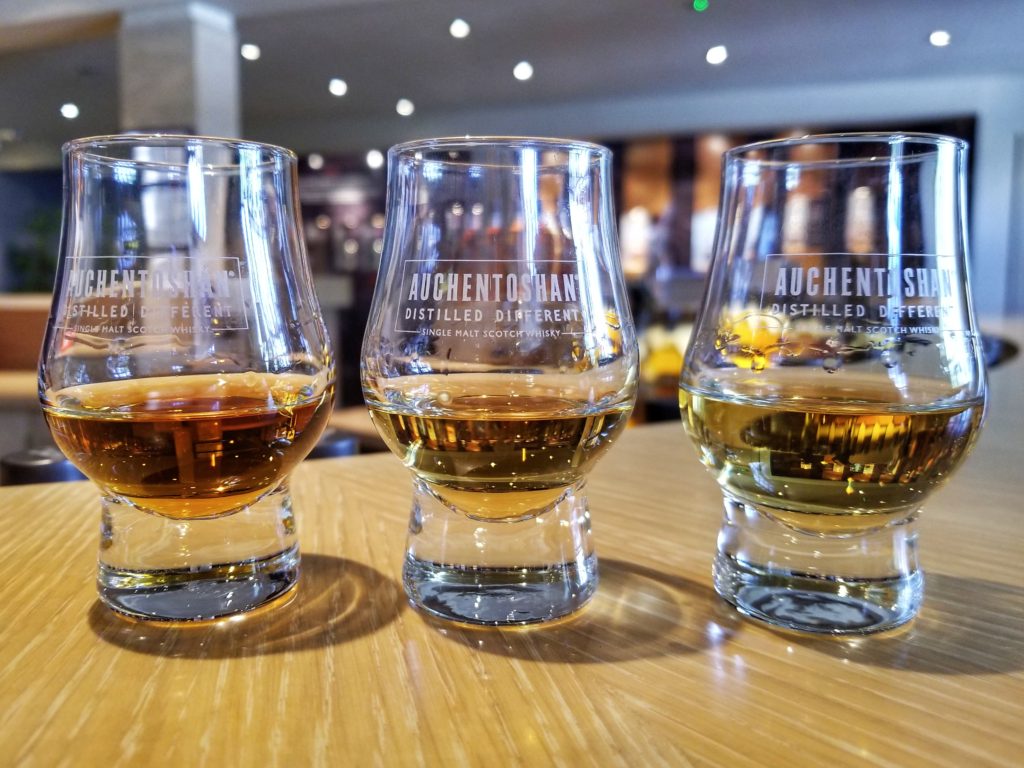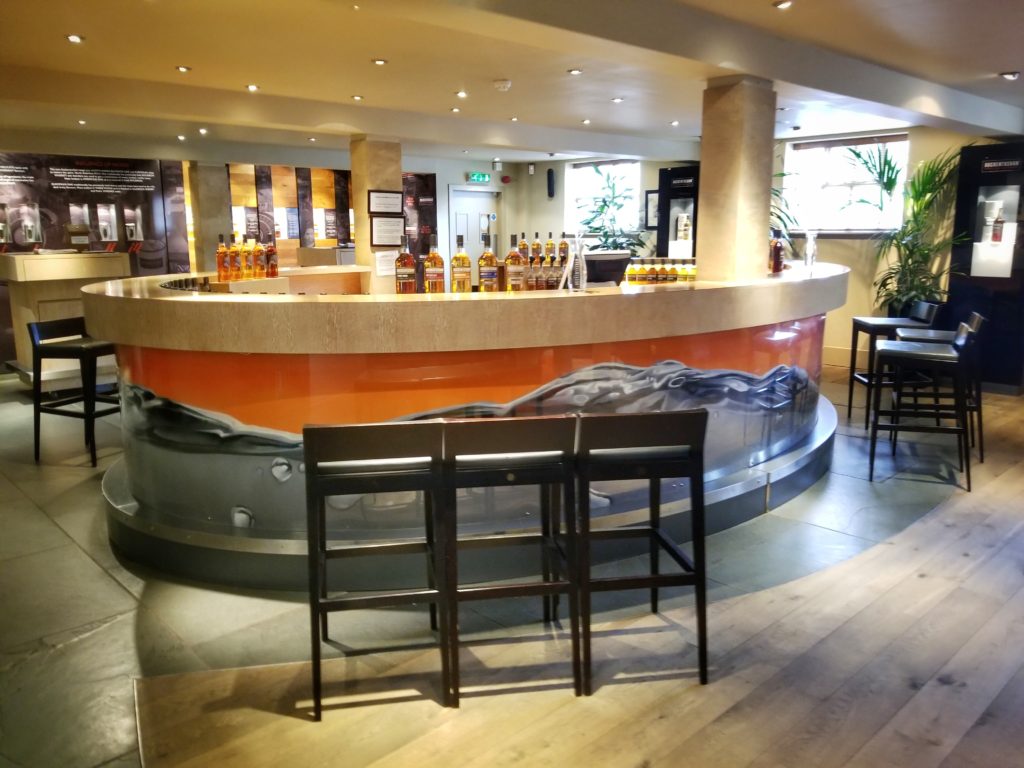 The current hand-fill distillery exclusive bottle is a Oloroso matured distilled in December 2009. A review of that bottle will be posted soon!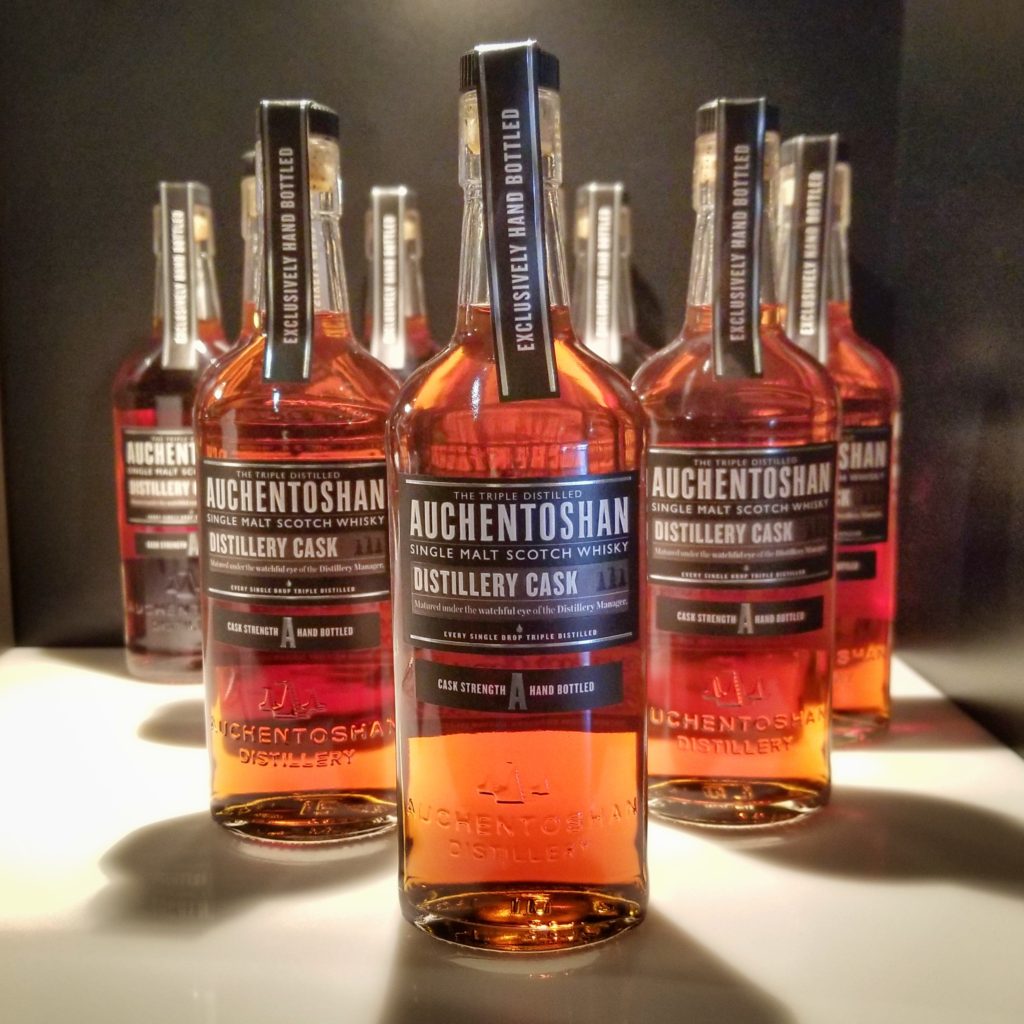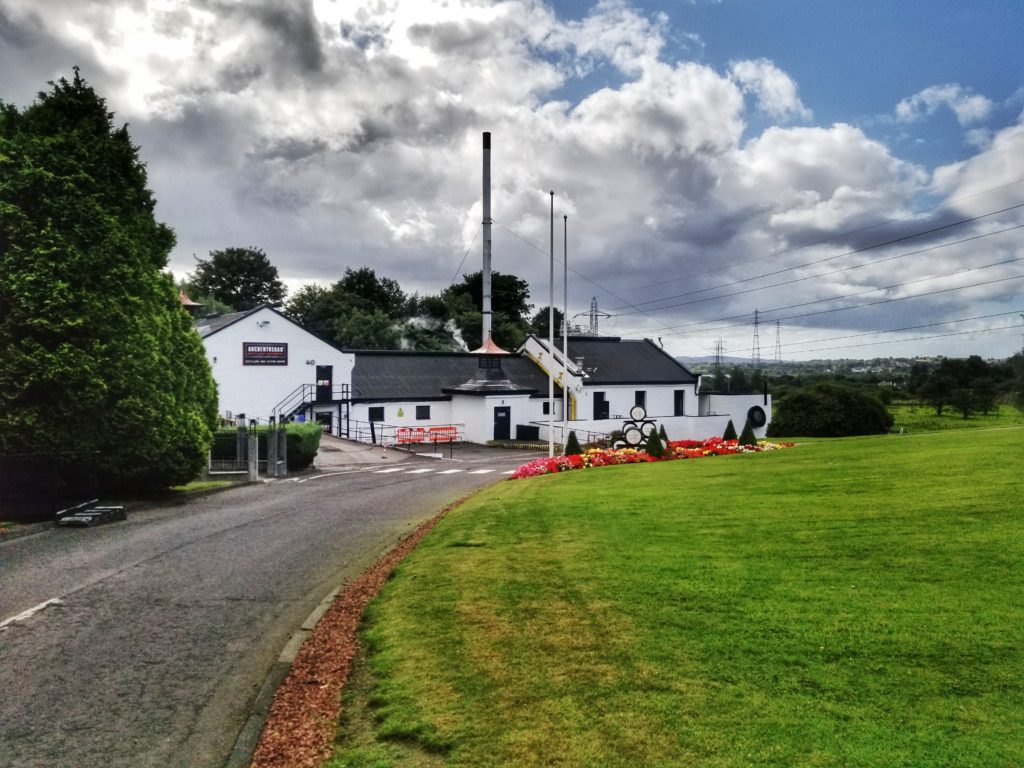 Auchentoshan
Founded / Legalized: 1823
Region: Lowlands, Scotland
Owner: Beam-Suntory
Production: 1,400,000 LPA
Capacity: 2,000,000 LPA
Mash tun: Semi-lauter
Washbacks: 4 Oregon Pine (active), 3 stainless steel (inactive)
Stills: 17,500L wash, 8,200L intermediate, 11,500L spirit