I was introduced to Benromach when I first visited London by the wonderful people at The Whisky Exchange. Benromach has become one of my favorite distilleries, and I enjoy trying the different expressions they have to offer.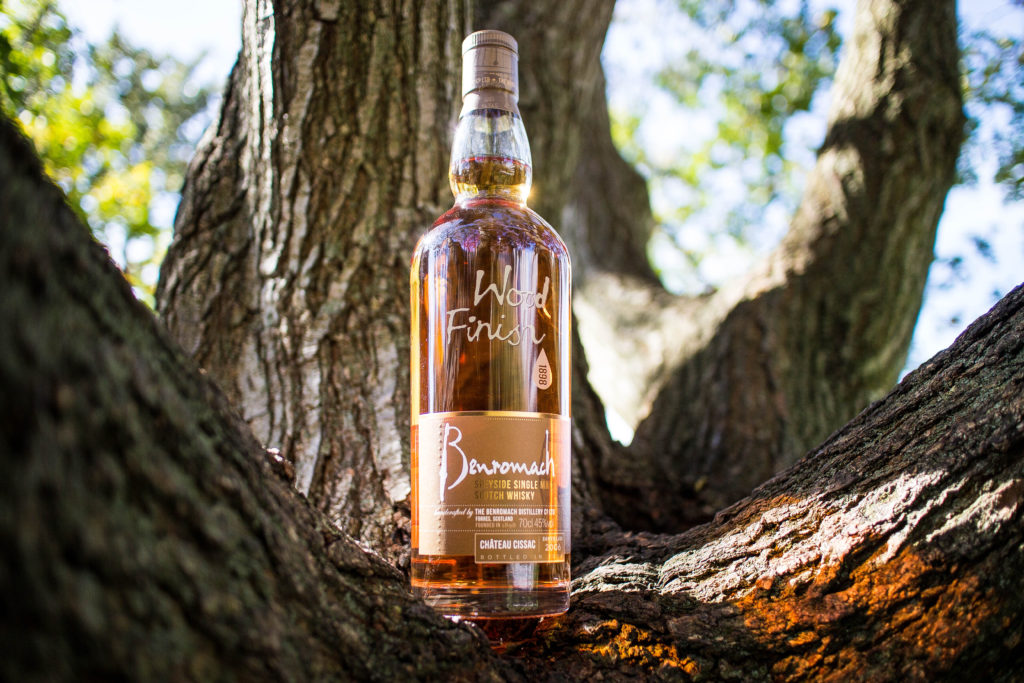 Bottled in 2014 the Château Cissac 2006 is an 8 year old addition to the Benromach Wood Finish series. (Aren't all scotches wood finished?) It is matured for the first ~6.5 years in first-fill bourbon casks, and finished for the last 20 months in hand selected Château Cisssac wine casks. Château Cissac is a winery in the Haut-Médoc appellation of the Bordeaux wine region of France.
Unfortunately the Château Cissac 2006 was limited to 4,200 bottles and is difficult to find in the US. It is possible to find a few online distributors based in Europe that still have a couple bottles in stock.
---
BOTTLE INFO
Distiller: Benromach
Region: Speyside
ABV: 45%
Outturn: 4,200 bottles
Mashbill: 100% Malted Barley
Cask Type: Unknown
Age: 8 Years
Chill Filtered: No
Color Added: No
Color: Deep Copper
---
TASTING NOTES
Glass for Review: 
Nose: Chocolate and toffee, akin to a Toblerone, hints of Apple fritter, and a touch of mocha and coffee beans
Palate: More dark chocolate notes with dry raspberries. As it lingers, oak and light smoke begin to pop accompanying the rich malty notes
Finish: Spicy charred oak finish, rich espresso, quickly drying leaving dark chocolate notes
Overall: Another great release by Benromach. I'm a huge fan of their other Wood Finish variations and this one holds up to the standard. From nose to finish it's chocolate and oaky notes are reminiscent of Sassicaia
Average Price: $70 USD
Benromach Château Cissac 2006 - 45% ABV
Nose - 8.4
Palate - 8
Finish - 8
Overall - 8.4
8.2
Another great release by Benromach. I'm a huge fan of their other Wood Finish variations and this one holds up to the standard. From nose to finish it's chocolate and oaky notes are reminiscent of Sassicaia